Build

Web Applications

With The Most Popular Web
Development Language
With the remarkable experience, our experts have enabled us to become a trusted PHP development service provider by completing 40+ projects and satisfying many clients across the world.
Rails is a development tool which gives web developers a framework, providing structure for all the code they write. The Rails framework helps developers to build websites and applications, because it abstracts and simplifies common repetitive tasks. The principle difference between Ruby on Rails and other frameworks for development lies in the speed and ease of use that developers working within the environment enjoy.
PHP is an open source programming language, which has gained popularity as an adaptive and versatile language for creating dynamic websites. Being cost effective and easy-to-use, PHP has gained much credibility and popularity among small businesses as well as large enterprises. Besides, systems such as Memcache, MongoDB, and Pusher all integrate well with the PHP programming language.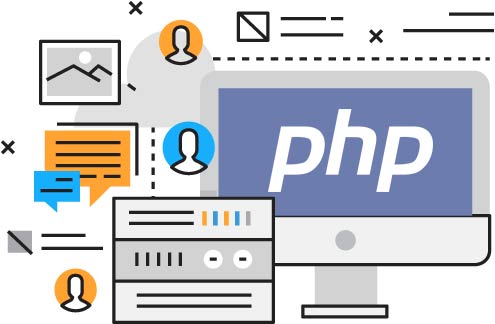 Our

Website Development

Services Verticals
As one of trusted and leading PHP web app development company in USA & India, we cover a wide gamut of verticals of industries. Some of the verticals include:



Certified Developer & Programmer on Board

CMMIEquivalent Development Process
The one thing which impressed me in saadhvi is the environment which is positive at all levels. Saadhvi is where I learnt to seek solutions beyond the traditional boxes most would expect.
Michael Smart
Repairing Manager
I am highly satisfied by the Web Application Development Service which Saadhvi has provided. The team was very quick in understanding my requirement & at times. Thanks for proposing to work on newer technologies like Moqui and Ofbiz and providing a polyglot architecture solution.
The team at SAADHVI TECHNOLOGY is simply the best. What makes SAADHVI TECHNOLOGY so great is their attention to detail, availability and most importantly, their knowledge and expertise to deliver on time and according to requirements.
Get in Touch Now. We are Here to Help!
Our team of technical consultants is always ready to help you with your queries related to web and mobile app development. If you have any query, feel free to contact us and be assured to get reliable and prompt technical solutions.