We are Leader in

NodeJS, NextJS,  VueJS, Angular and ReactJS Web

Services
Our Offshore development services has developed to be center of excellence for NodeJS NextJs VueJs and ReactJs web development.  We are an creative company; passionate about delivering successful, efficient and winning JS solutions for your business. Be it start-up or a large corporation, we can offer exceptional branding, groundbreaking marketing strategies, mobile app development & web solutions surpassing your expectations using NodeJS, VueJS, Angular JS , ReactJS and ReactNative.
We are one of the earlier adopters of NodeJS, VueJS, Angular JS and ReactJS and have built some awe-inspiring applications using some these technologies. To meet your business needs Saadhvi is offering dedicated development services, with skilled and trained developers . If you are searching for a development company on any of these technologies for consulting or hiring, your journey starts with us, the best development team.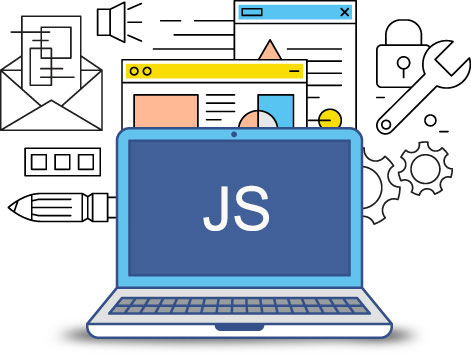 Our

NodeJS Development

Services
Our

VueJS, Angular and ReactJS Website Development

Services
Our

NextJS Development

Services
Whether you need to make your website based on SSG (Static Site Generation) or SSR (Server Side Rendering) or completed CSR (Client Side Rendering) using NextJS or Gatsby you are at the right place. Our expertise also comprises of integrating with headless wordpress websites. We are actively using nextJS for a lot of our projects.  



Certified Developer & Programmer on Board

CMMIEquivalent Development Process
Working with SAADHVI TECHNOLOGY doesn't feel working with an offshore development company; it feels as if we have gained an internal team of the company. They provide a highly scaled team. The flexibility, agility, and scalability are maximum and it is amazing how open and trusted they are. They are very proactive.
I am very pleased with your Project Management capability. Your team has excellent communication skills and a fast response and turnaround time. Highest work quality. I can say that SAADHVI TECHNOLOGY is an honest and decent group of people with the highest work ethic I have seen for the development team.
Senior management listened to my ideas in the project and supported me with great resources.Joining saadhvi has turned out to be a great decision for me.
Barbara Mcdoe
Web Designer
Get in Touch Now. We are Here to Help!
Our team of technical consultants is always ready to help you with your queries related to web and mobile app development. If you have any query, feel free to contact us and be assured to get reliable and prompt technical solutions.