Native Mobile Application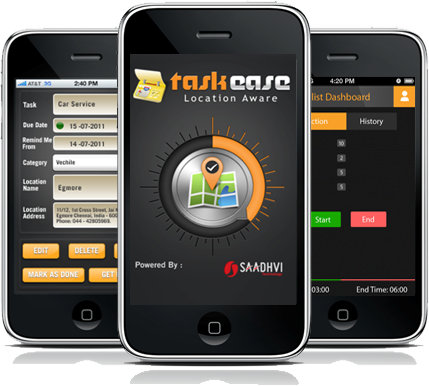 TASKEASE
Taskease is one of effective field force management & tracking software. Taskease offers solution for field force Jobs allocation single & bulk user & location & call tracking of field force, performance analysis, customized mobile forms for field force effective management & web and mobile based on tracking application.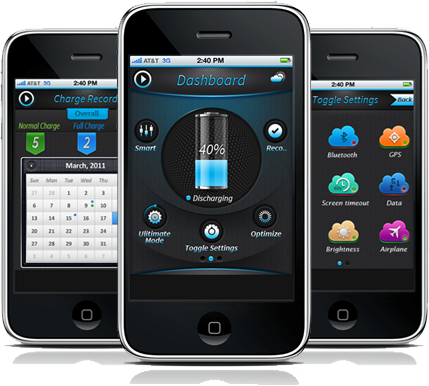 iBATTERY
Your ultimate simple yet powerful smart intelligent battery management application designed to optimize power consumption and improving precious hours of battery life and your phone experience. Smart battery app runs silently in the background managing multiple batteries draining components in an automated way.
MOBILE DIARY
This digital diary records your history of communication by helping users to study & analyse their call or messaging pattern via location, statistics and details.
MY GADGETS
My GadgetZ is an iPhone App to manage one's personal stuff like electronic gadgets, assets, items that require attention over a period of time like paying insurance, setting warranty expiry reminders, license no of the product, service information etc.
WHY HIRE US ?
Our unwavering passion for offering quality mobile applications aims to spread value, serve your requirements, and nurture satisfaction.
Our insightful approach and accommodative nature guide you in the journey from validating your app idea to navigating you through planning, testing, branding and launching the app. All this on time and within your budget.
We make ends meet  Even though we build groundbreaking mobile applications, we successfully strike the right balance between complexity and usability through stunning designs. We don't make products. We create them.
Our excellence in offshore mobile services boasts of an impressive track record. We have helped leading brands from across the world build applications that win their respective markets.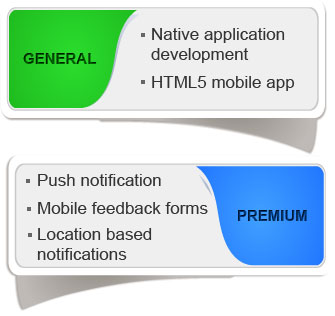 The one thing which impressed me in saadhvi is the environment which is positive at all levels. Saadhvi is where I learnt to seek solutions beyond the traditional boxes most would expect.
Michael Smart
Repairing Manager
I accepted a position in saadhvi with the expectation of adding development and challenge to my career.But saadhvi has exceeded my expectations. Saadhvi believes in a policy of excellence not only to their clients but also to their employees.
Senior management listened to my ideas in the project and supported me with great resources.Joining saadhvi has turned out to be a great decision for me.
Barbara Mcdoe
Web Designer
Get in Touch Now. We are Here to Help!
Our team of technical consultants is always ready to help you with your queries related to web and mobile app development. If you have any query, feel free to contact us and be assured to get reliable and prompt technical solutions.